🎉Our Biggest SALE of the year 🎉20% Off Sitewide + a Free Discovery Kit 🎉 No code needed 🎉
BECOME A TERRA & CO. DENTAL PROFESSIONAL PARTNER
Be your patients' source for clean, safe, and effective oral care.
Join our ever-growing network of dental professionals and functional medicine
practitioners helping patients improve their oral health between visits with our natural oral care products.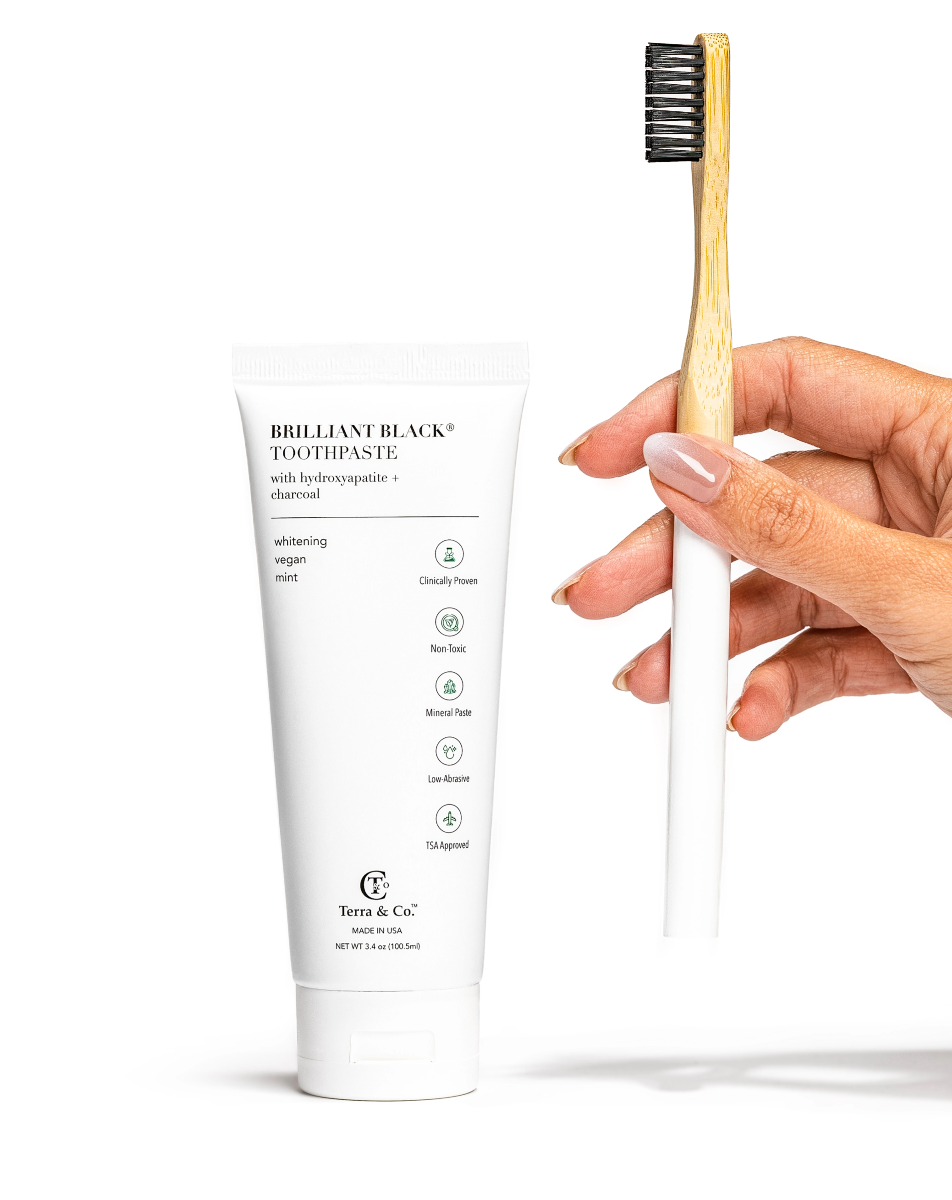 WORD OF MOUTH
DENTISTS LOVE TERRA & CO.
Was sceptic but not anymore
Oil pulling has been recommended to me by my holistic dentist for gum issues I had. I was looking for one that doesn't come in a plastic bottle and a friend suggested Terra's - since she's using it too. At first, I didn't see any difference but after about two weeks of swishing every day my gums started healing, my breath improved. I don't see teeth whitening yet, but will keep on using it. Nothing worked like this for my bleeding gums.
- Bianca

It works!
I've seen this set on the Instagram post, recommended by my holistic dentist. Complete dental set for teeth whitening without nasty chemicals. I've noticed a change within just a week of use. I love it and love this bag too! So cute
- Renee

High Quality
I come from a family of MDs and dentists. Our dental hygiene includes brushing, flossing, and using oil pulling. This is probably the best oil pulling on the market as it contains hydroxy appetite. It's a mineral- what teeth are mostly made of, and neem is one of the best plants you can use for oral health. Surprisingly it's not bitter in taste. It's very light and easy to swish with a touch of fresh mint. We will buy it again!
- Sean

RDH Approved!!!
I am a dental hygienist & this is my absolute favorite floss!!! It really pulls the plaque out from between your teeth where you can see it & know why you want to floss everyday. I just bought one for my purse, my bathroom, & an extra for backup. Hands down my #1 recommendation for floss!
- Emily
My dentist recommended
My gums were slightly inflamed few days after having two crowns placed. My dental hygenist recommended this oil. I placed an order on Friday and received a package on Tuesday! I was beyond impressed. I've used oil day and night. After 3 days, the gum area that was bothering me was totally better. No irritation or inflammation.
- ariel
The best dental set ever
As a dental professional, I was sceptic about this set at first. After using it as recommended I've noticed my teeth look super white and my gums look healthy. I wish this toothpaste has fluoride in it.
- T.Lee
DENTAL HYGIENISTS & ASSISTANTS
We love and support our dental community so much; we're offering exclusive discounts! Unlock your 25% discount and enjoy our clean, safe, and effective oral care. For instant access to this discount simply register below. It's free!
DENTAL STUDENTS
Your future looks bright and we want to support you in your endeavors. Unlock your 25% off discount and enjoy our oral care inspired by Ayurveda. For instant access to this discount simply register and verify your student status below. It's free!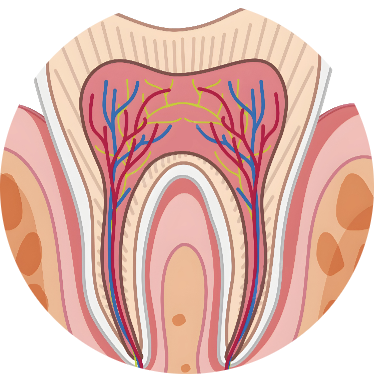 Love
As a holistic health practitioner, I've used neem for years for my oral health. With this oil, you get THE BEST two ingredients in holistic dentistry: neem+ hydroxyapatite. Plus it tastes great and it's very light in texture. I will buy it again.
- Luna
Must have
Tried other oils | got recommended by my Ayurvedic specialist but made me gag after 2/3 minutes. These are the only oils that make me swish for a long. So an easy, fresh mint taste.
- Mark
FUNCTIONAL MEDICINE
A huge part of our community is from medical professionals who specialize in finding the root cause of disease. Ayurvedic Specialists, Naturopathic Medicine, and alternate therapies from Acupuncturists, Chiropractors, and others are all welcome to join our network. Unlock your 25% off discount to enjoy clean oral care that promotes a healthy oral microbiome. It's easy to register and free!
CLEAN ORAL CARE FOR EVERY PATIENT
Our clinically proven natural oral care targets root causes with science-backed ingredients to naturally heal and boost overall mouth/body well-being without:
BECOME A TERRA & CO. PROFESSIONAL PARTNER TODAY